Five steps to becoming a startup entrepreneur!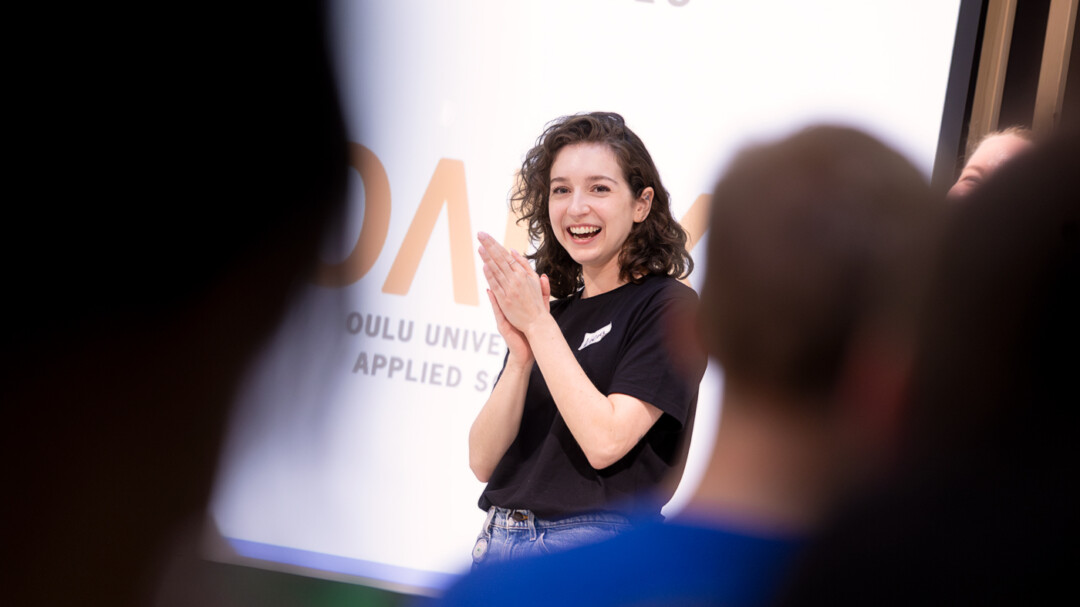 Are you harbouring a tech business idea but not quite ready to take the leap into entrepreneurship? The path to startup success can be daunting, but in Oulu we have a place that can provide you with the tools, support, and inspiration you need to make your entrepreneurial dreams a reality. Welcome to Startup Station at Hallituskatu 36A, a one-stop destination for aspiring startup entrepreneurs!
1) Meet the community
At Startup Station we believe that the first step towards entrepreneurship is to immerse yourself in all-things-entrepreneurship and dive into the community. Every Thursday 8:30-9:30 we host Startup Station Morning Coffee. This weekly session is the perfect opportunity to discuss a wide range of entrepreneurship topics and have informal conversations with like-minded individuals. Whether you are serious about starting your own business or just playing around with an idea in your mind – you can find inspiration, ideas and valuable insights from our sessions.
Find our morning coffees at BusinessAsema Calendar: businessasema.com/tapahtumat
2) Get inspired
Sometimes all it takes to take the leap into business is to have a test round! Techstart Startup Weekend is a great place for you to experience an entrepreneurship journey in a weekend. In 54 hours, you'll learn how to take any idea from a concept to reality with the help of expert workshops, mentors, and Techstars facilitator. Form your team on Friday, validate your idea on Saturday and pitch it to the panel of judges on Sunday – over an action packed three days you'll get an energizing learning experience and maybe even build that business!
Learn more about Techstars Startup Weekend Oulu and join the next one at: www.startupweekendoulu.com
3) Find a co-founder
If you have a startup idea, one of the most critical aspects of starting a successful business is finding the right teammates with diverse backgrounds. Where do you find those? If you are looking to meet new people out of your own social circle, we invite you to a variety of events hosted at Startup Station. From events organized by OuluES to Slush Oulu Community Side Event we bring people of a diverse background in one place offering a great opportunity for networking and collaboration.
Find Startup Station events BusinessAsema Calendar: businessasema.com/tapahtumat
In addition, at Startup Station you can find a "Matchmaking Wall" which allows founders with ideas to connect with potential team members eager to join a startup venture. Just fill in your information on the card and stick it onto the wall!
4) Validate your business idea
Startup Station is home base to the "Startup Express" a 14-week pre-incubator program designed to equip aspiring entrepreneurs with the skills, confidence, and contacts needed to bring their startup ideas to life. This program offers workshops conducted by experts, 1-on-1 mentoring, and peer learning, all aimed at validating and refining your business concept. Join us on this journey and let Startup Express guide you in turning your entrepreneurial dream into a concrete reality!
Two startups being born in our Startup Express program right at this moment are:
Jonos IO – a platform assisting businesses in modernizing service by enabling customers to order drinks through our app, bypassing queues for table or counter delivery.
Scaleport AI – an agency specialising in developing custom-built customer support AI Assistants for eCommerce brands, as well as creating marketing materials and SEO articles.
Read more about Startup Express Pre-incubator program here: oulu.com/en/startup-express-pre-incubator/
5) Get a Space for Your Team to Work
For early-stage startup teams, securing a workspace is often a challenge. Startup Station offers an opportunity for selected teams, to get access to Startup Station space for six months. You can make use of our co-working space, lounge area, and meeting rooms, ensuring you have a productive environment to foster your startup's growth. Whether you have a business ID (Y-tunnus) registered or not, if your team has minimal revenue, you are welcome to apply for this opportunity.
Reach more about Startup Station: oulu.com/en/startup-station
Startup Station is more than just a physical space; it's a community that fosters innovation, provides networking opportunities, and offers practical resources. Whether you need inspiration, partners or a workspace, Startup Station has your back. Take the leap and let Startup Station be your safety net!
Viera Karam
Startup Program Manager